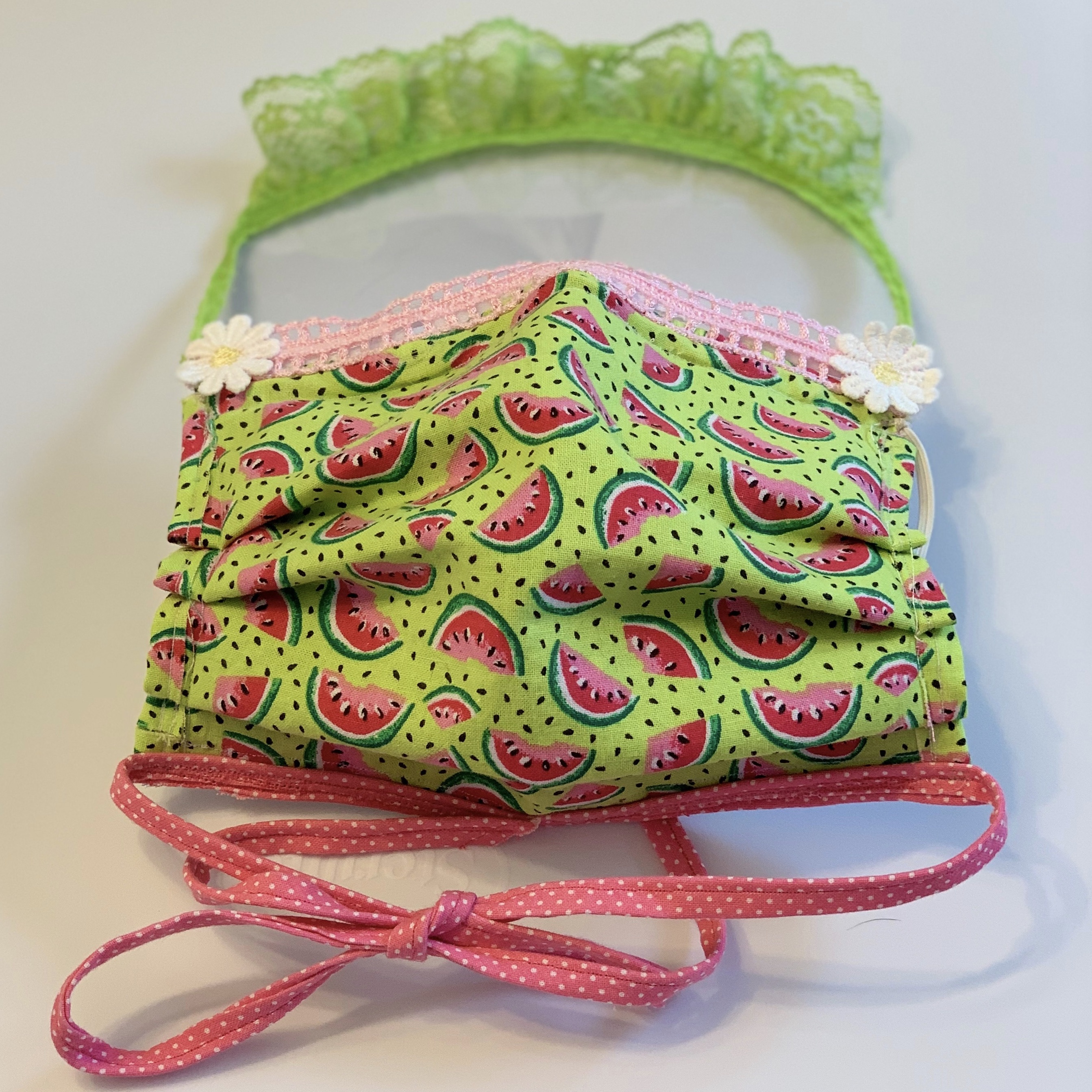 Watermelon Adult Mask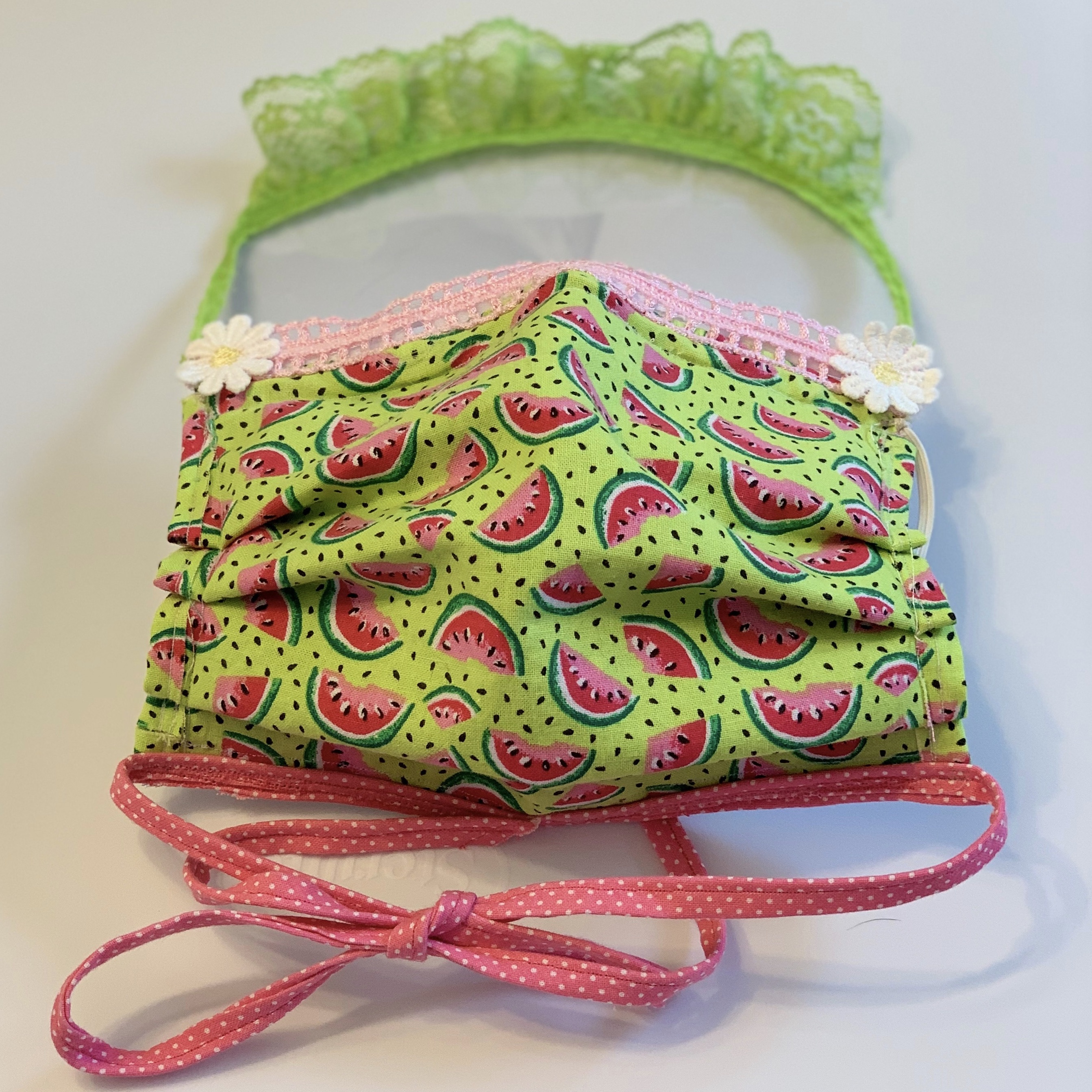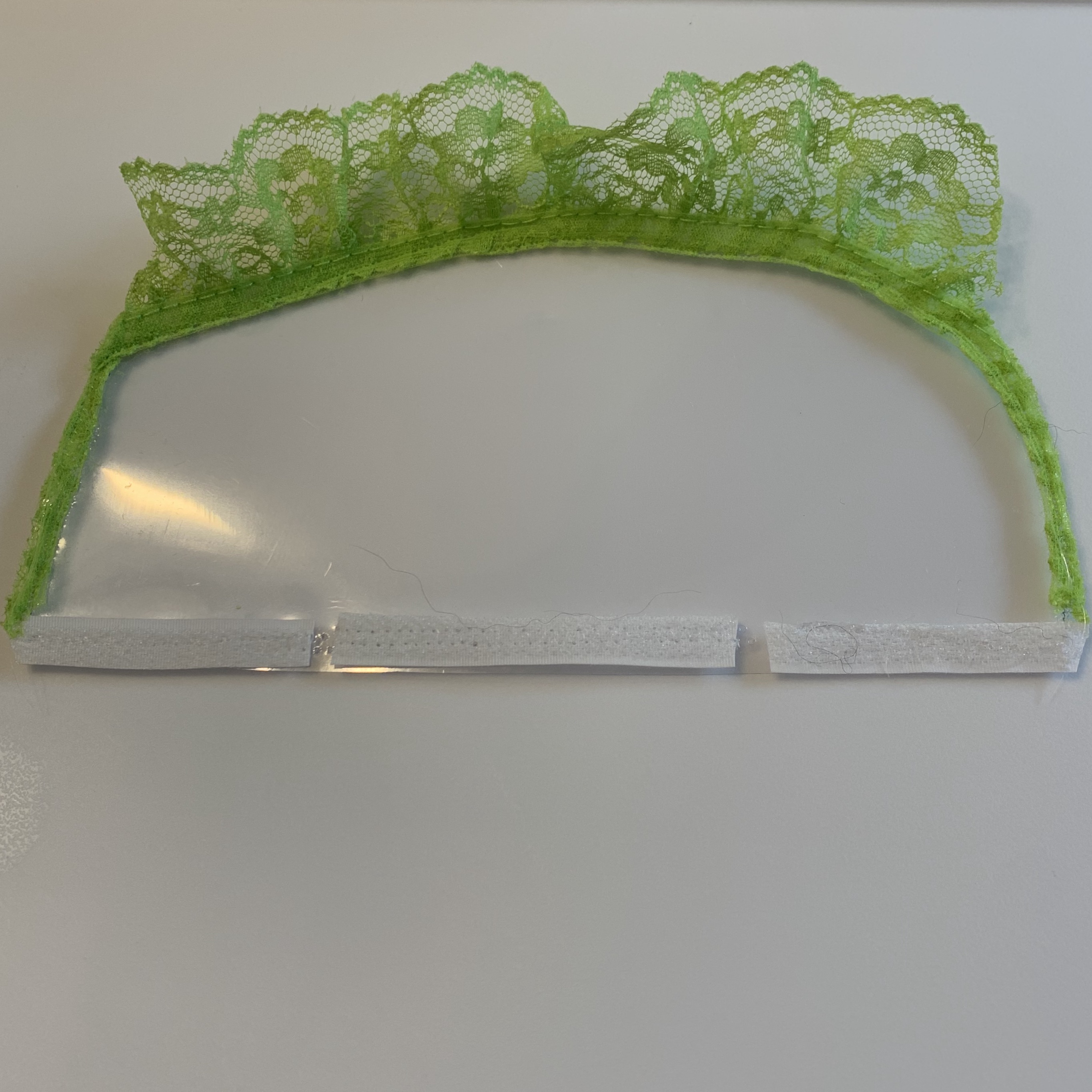 Details:
All profits are donated! All orders include free shipping. Shipping details found here. Mask has a built in face shield and Halyon filter. Face shield is detachable. 100% cotton. Filter made from Haylard 600.
Content and Care:
Do not wash. To resanitize your mask, heat in oven or dryer at 165°F or 70°C for 30 minutes. Deeper depth intructions here.